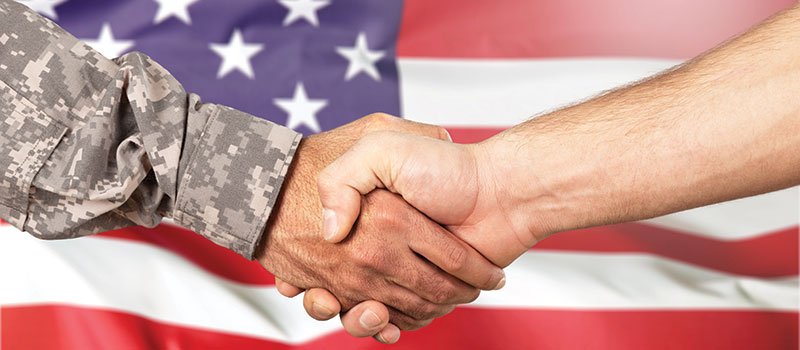 BUILDING A CAREER AFTER THE MILITARY
The MassHire Merrimack Valley Career Center is committed to providing Priority of Service. Veterans can find the employment services they need by working with our Veterans' Representatives to find jobs, acquire skills and education, plan their career, attend workshops, and take advantage of our other resources.
The Career Center carries out its Priority of Service commitment to Veterans by providing the following services:
Job Search & Assessment
Resume Writing
Job Placement
Interviewing Skills
Career Counseling
Labor Market Information
First Chance at Job Vacancy Listings
Electronic Job Banks/Computer Access
Priority of Service for Veterans
YOU MAY BE ELIGIBLE FOR PRIORITY SERVICE If –
You served in the United States military; or were activated
as a member of a National Guard or Reserve unit
Or
Are the spouse of –
(1) A veteran who died of a service connected disability;
(2) A member of the Armed Forces who is:
(i) Missing in action;
(ii) Captured in line of duty; or
(iii) Forcibly detained by a foreign government or
power;
(3) A veteran who has a Department of Veterans Affairs
total disability rating
(4) A veteran who died while a Department of Veterans
Affairs total disability rating existed
Let the receptionist know upon check-in
Getting Started
Email our Veteran's Representative to request a meeting.
Michael Drummey
michael.drummey@detma.org

Please attach the latest version of your résumé
Priority of Service
for Veterans